A perfect YA book suitable for all to read and enjoy.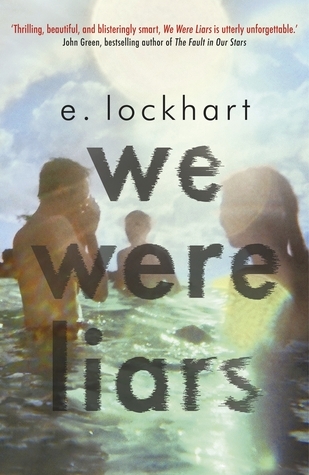 We Were Liars
E Lockhart
Hot Key Books
ISBN: 9781471403989
Description:
A beautiful and distinguished family.
A private island.
A brilliant, damaged girl; a passionate, political boy.
A group of four friends—the Liars—whose friendship turns destructive.
A revolution. An accident. A secret.
Lies upon lies.
True love.
The truth.
We Were Liars is a modern, sophisticated suspense novel from National Book Award finalist and Printz Award honoree E. Lockhart.
Read it.
And if anyone asks you how it ends, just LIE.
My View:
Slowly, slowly this book reels you in. There is so much pain. Mystery shrouds the protagonist. There is so much to be revealed. So many secrets. As the pages turn you catch glimpses of life that is both privileged and yet so dysfunctional and still the secret has not been revealed. You keep reading. There is more pain, and there is love and friendships that have such strong bonds you will smile.
I love the use of folklore/fairy tales to prick your conscience and shake up the reality that is carefully constructed and presented to you.
In order to establish the truth the past must be unpicked one stitch at a time. Lockhart is a great storyteller, her unreliable narrator shares her truth, and her memories and you follow along unaware of the tragic twist that will soon be revealed. You won't see this ending coming.
A quick read that will prick your moral compass. What would you do with this truth?